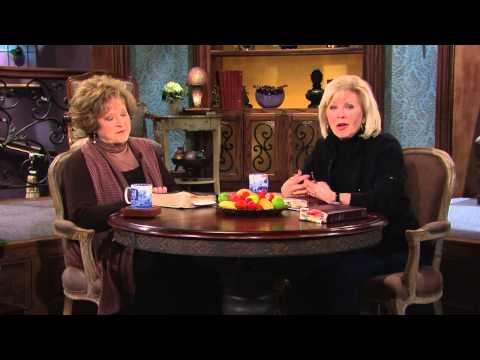 Join Gloria Copeland and Billye Brim this week and next on the Believer's Voice of Victory broadcast for continued study in the book of Revelation. Discover what lies ahead for the earth in the last days.
Monday – Learn what the visions of Daniel reveal about the time to come. Watch Monday's broadcast here.
Tuesday – Become aware of what will occur on earth during the tribulation when the Church is in heaven.
Wednesday – Look at what the Bible reveals about the Antichrist and God's victory over all evil!
The Book of Revelation Study Package will help you stay in tune with the Spirit of the Lord as the end times approach. Order it now!
Thursday – Discover that as you rely on and trust in Christ Jesus, your future is bright and secure.
Friday – Know that you walk in the grace of God and live in THE BLESSING every day …today and forever!
Watch Gloria and Billye Brim every day this week and be assured that in the days ahead…
Jesus Is Lord!
Kenneth Copeland Ministries
P.S. Find your local station where you can view the Believer's Voice of Victory broadcast here.